Free downloadable 3D CAD models provide design simplicity for digital panel meters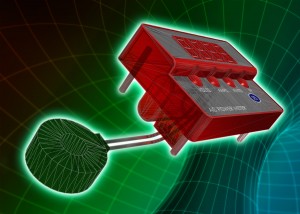 Murata Power Solutions today announced the availability of free, downloadable 3D CAD models of their complete panel meter range. Available in SolidWorks® 2011, Standard for the Exchange of Product Model data (STEP), Initial Graphics Exchange Specification (IGES) or 3D PDF file formats, the CAD files allow design engineers to easily and rapidly incorporate digital panel meter models into their own CAD designs. Designers no longer have to extract the physical dimensions from a printed datasheet in order to model the meter. Simply importing the CAD file and dropping it into the end-design saves time, ensures design accuracy and helps speed time to market. The use of internationally recognized file formats such as STEP and IGES allows designers to import the models into other prominent mechanical design packages such as PRO/E and AutoCAD. Use of the 3D PDF allows engineers to quickly take a view of the model before importing into the CAD application.
The models are available for free download click here
SolidWorks® is a registered trademark of Dassault Systèmes SolidWorks Corp. Ref. MPS178A
Further editorial information from:
Amy Collins
Marketing Communications Manager
Murata Power Solutions
Tel: +1-508-964-5270
Contact details for publication:
Murata Power Solutions, Inc.,
129 Flanders Road
Westborough, MA 01581, USA
Tel: +1-508-339-3000
About Murata Power Solutions
Murata Power Solutions (www.murata-ps.com) is headquartered in Westborough, Massachusetts, with over 1,300 employees worldwide. Murata Power Solutions designs, manufactures and distributes DC-DC Converter, AC-DC Power Supply, Magnetic and Digital Panel Meter product lines, and offers these products in custom, standard and modified-standard variations. Murata Power Solutions. products are typically used within electronic applications serving major global market sectors including telecommunications, computing and industrial controls.
Murata Power Solutions is a division of Murata Manufacturing Co., Ltd., a worldwide leader in the design, manufacture and sale of electronic components and power supply modules. Murata's devices are found in a wide range of applications including consumer and automotive electronics, and wireless devices. The company has employees and manufacturing facilities throughout the world.