Digital panel meters for industrial applications deliver high accuracy and increased design flexibility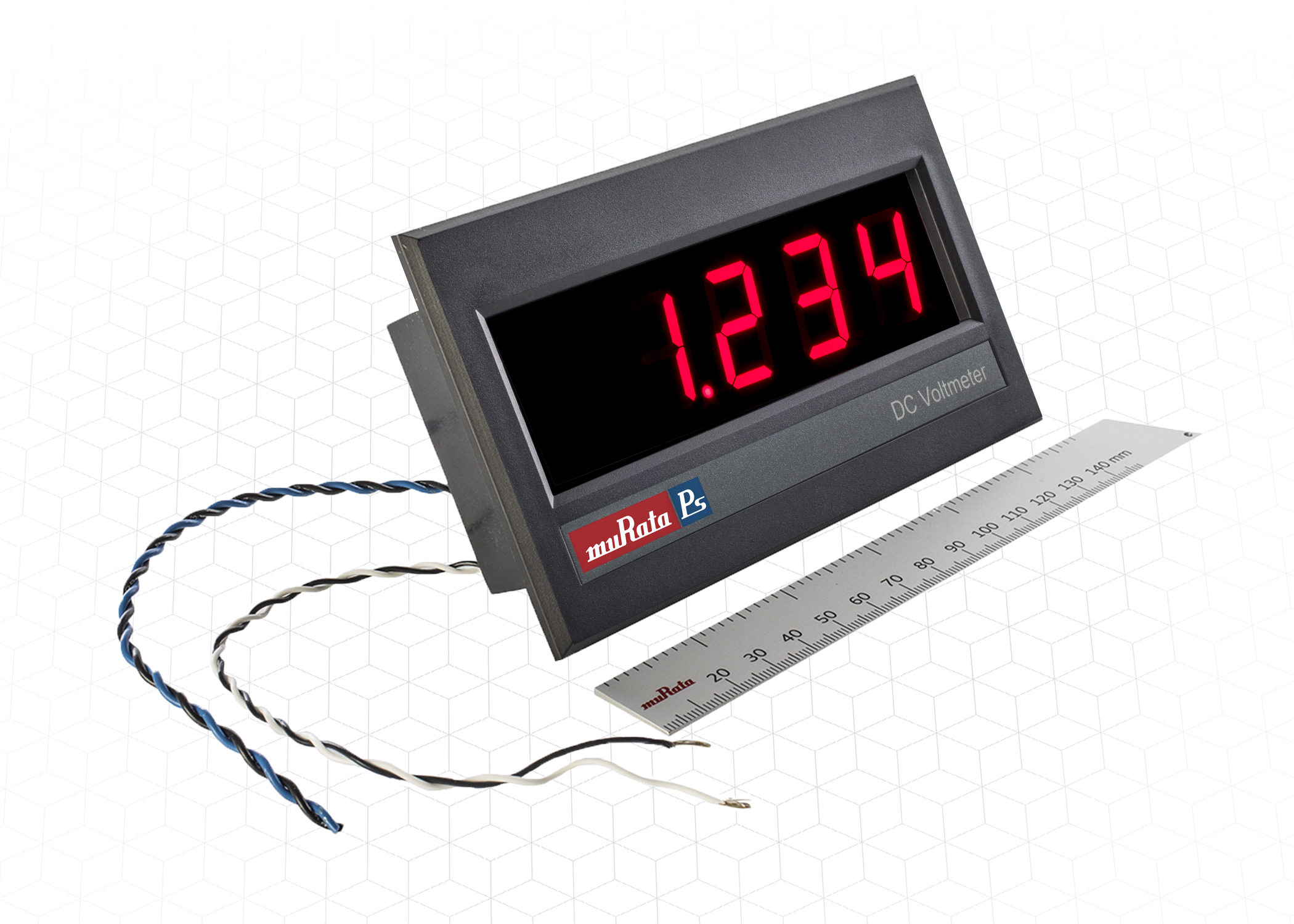 Murata today introduced its DMS01 Series large format digital panel meters from Murata Power Solutions developed for factory automation, laboratory instrumentation, and other industrial applications. The product line offers both process voltage and current measurement functions across a broad range. The meters also provide bright, 25.4mm tall LED displays that are readable up to 24 meters and proffer adjustable display brightness and digital noise filtering.
Measuring 149.2mm (width) x 85.4mm (height), the DMS01 Series was developed specifically to fit into a 136.5mm x 57.5mm space and can be affixed by adhesive tape or screws. Besides the one-inch display and brightness control, other features include unipolar and bipolar modes and wide common-code input range to further design flexibility. Additionally, offset and scale adjustment and factory calibration ensure the unsurpassed accuracy levels.
"Murata leveraged its proprietary architecture expertise, component selection and, package design, in the development of the new DMS01 Series. This combination enables the highest performing and reliable large format panel meters in the industry, at a lower price point," said Bill Smith, Director – Product Line Management, Murata Power Solutions.
Further editorial information from:
Amy Collins
Marketing Communications Manager
Murata Power Solutions
Tel: +1-508-964-5270
Contact details for publication:
Murata Power Solutions, Inc.,
129 Flanders Road
Westborough, MA 01581, USA
Tel: +1-508-339-3000
About Murata Power Solutions
Murata Power Solutions (www.murata-ps.com) is headquartered in Westborough, Massachusetts, with over 1,300 employees worldwide. Murata Power Solutions designs, manufactures and distributes DC-DC Converter, AC-DC Power Supply, Magnetic and Digital Panel Meter product lines, and offers these products in custom, standard and modified-standard variations. Murata Power Solutions. products are typically used within electronic applications serving major global market sectors including telecommunications, computing and industrial controls.
Murata Power Solutions is a division of Murata Manufacturing Co., Ltd., a worldwide leader in the design, manufacture and sale of electronic components and power supply modules. Murata's devices are found in a wide range of applications including consumer and automotive electronics, and wireless devices. The company has employees and manufacturing facilities throughout the world.