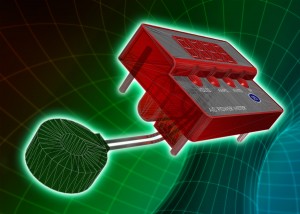 Murata Power Solutions today announced the availability of free, downloadable 3D CAD models of their complete panel meter range. Available in SolidWorks® 2011, Standard for the Exchange of Product Model data (STEP), Initial Graphics Exchange Specification (IGES) or 3D PDF file formats, the CAD files allow design engineers to easily and rapidly incorporate digital panel meter models into their own CAD designs. Designers no longer have to extract the physical dimensions from a printed datasheet in order to model the meter. Simply importing the CAD file and dropping it into the end-design saves time, ensures design accuracy and helps speed time to market.
The use of internationally recognized file formats such as STEP and IGES allows designers to import the models into other prominent mechanical design packages such as PRO/E and AutoCAD. Use of the 3D PDF allows engineers to quickly take a view of the model before importing into the CAD application.
The models are available for free download click here
SolidWorks® is a registered trademark of Dassault Systèmes SolidWorks Corp.
Ref. MPS178A